About Us
Vazeer Arts Services is a well-known Indian art center specializing in delivering a beautiful range of garment accessories and Indian embroidery work to its customers. In addition to hand-embroidered badges and religious products, we also supply, manufacture, and export Christmas decorations and other related products. Our product line is in high demand by clients from all over the world, including Japan, Korea, the United Kingdom, Italy, Spain, Portugal, Cyprus, Germany, France, and many other countries. Highly competent and inventive experts manufacture our products with many years of experience in the same field as our company itself. When it comes to the product quality that we provide, we place the highest priority on it. As a result, our goods are created in strict accordance with the quality requirements established by the industry, and only the highest quality raw materials are used in their production. We also have a thorough quality control process in place, whereby our quality specialists verify each product to guarantee that they are faultless.
About Our Services
Exporters and manufacturers of hand-embroidered patches for clothing and hand embroidered badges, including- but not limited to jackets, pants, and shirts. Vazeer Arts Services was formed in the year 1990 and has been in business ever since.
Patches, trim, and patches for well-known labels such as Ralph Lauren, Coach, Faconnable, Burberry, and Dolce & Gabbana, among others, are all hand-stitched.
Schools, clubs, churches, Armed Forces, and colleges can all earn badges.
Embroidery on a variety of different elements of the clothing.
Ladies handbags, clutch bags, purses, tote bags, and pouches, among other things, with or without embroidery on a variety of fabrics, leather, and other materials.
Scarves and stoles embellished with needlework by hand
Hand embroidered Jewish religious goods such as Attarahs, Talit/T-filing Bags sets, Challah Covers, Holy Torah Closet Covers, and other similar items are available for purchase.
Hand-embroidered Christmas wall hangings to decorate.
Tassels, tie-backs, and other embellishments are available.
All of these products are manufactured by the designs created by our Designing Team and the design criteria submitted by our international customers.
Infrastructure
In New Delhi, where our office is located, several modes of transportation are available to our clients. Our factory for hand embroidery work is located in Delhi, and we also have a facility in Jharkhand. We have other manufacturing facilities in the National Capital Region for the production of our other products. No child labor is used, and all necessary facilities and a safe working environment are provided to employees.
Quality Assurance Policy
We have established an independent Quality Assessment Department, which monitors and regulates quality at all stages of the manufacturing process. Furthermore, before shipment, each product is subjected to a continual check. AREA OF OPERATING EXPERIENCE We are exporting our products to various well-known Trading Houses in Japan, Korea, Hong Kong, China, the Eastern Region, France, Italy, Spain, Germany, Portugal, and other countries in Europe; and the United States and Canada, among other places. Jewish religious artefacts are shipped to Israel and the United States of America.
What Makes Us Unique?
We can breathe life into even the most lifeless works of art.
Since our start, our goal has been to provide high-quality items with outstanding craftsmanship because the fundamental point of hand embroidery is lost.
When clients provide us with suggestions, we will put them into action to ensure complete satisfaction.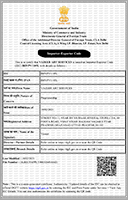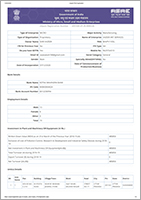 Read More